florida's largest
finish carpentry
  Installation company
When building a new home, the quality of small details matter, from the floor to the ceiling. Give your new construction a finishing touch that will dazzle anyone who sets foot in your house. Introducing Hughes Trim, a team of finish carpentry contractors committed to ensuring every Florida house project finishes well. If you're a home builder, you'll appreciate the care and diligence we exercise at every step in the installation process. Keep reading to learn more about our services and our commitment to customer satisfaction.
Services Provided By Our Finish Carpentry Contractors


We specialize in all things finish carpentry: molding, trim, custom built-in shelving, window, and door installation, shutters, stair systems, and so much more. From standard basics to ornate decor, the quality of our work is consistently top-notch. Although we advertise our trim work eponymously, our team is proficient in services beyond millwork; you can count on us to finish a job well done!
A longstanding Florida company, Hughes Trim has over 20 years' experience helping home builders create breath-taking, long-lasting homes. Although you'll find much of our work in single-family homes and townhomes, we aren't limited to that scale. Our services have been utilized for several commercial buildings and large residential halls, including two multiple-family buildings of over 600 units each. We are capable of providing consistent quality, no matter the size or scope of your project.
We strive to give you, the home builder, a smooth turn-key experience. To minimize delays inherent to construction, we work directly with your suppliers, overseeing product quality, and ensuring you have the materials you need to meet your deadlines and match your budget. We are proactive with each project, inspecting all aspects of installation from beginning to end and averting problems before they happen. For quality assurance, our field managers oversee the progress of each job, beginning with the supply list and including strict adherence to the job's timeline. We take the quality of our work very seriously, fully taking responsibility for not only the finished product but the steps we take with you, the builder, along the way.
Beyond customer satisfaction, we are committed to providing a work environment conducive to employee growth and fulfillment. It's important to take pride in one's work, and building beautiful homes is no exception. When our team is incentivized to build their best, our business flourishes – and your homes sell. Thus, we believe quality work is built from the ground up, starting with our employees and culminating in the masterful details they polish.

Masterful Moulding
And Millwork
Oftentimes, a brand new home achieves its "wow" factor not with ostentatious furnishing or bold paint, but with fine molding. When you step into an impressive room, your eye catches those minor details of molding and trim, which contribute to an overall impression of poise and grandeur. Don't underestimate the impact made by the professional installation of high-quality interior trim. Our carpenters will take your plain room from blank slate to ornate luxury with the installation of crown molding, baseboard molding, and built-in shelving. First, crown molding encompasses all trim work located at the very top of the room, along the seam where the wall meets the ceiling. By drawing the eye upward into the sparkling corners of the room, crown molding makes the room feel larger and the ceilings higher. In contrast, our baseboard molding conceals the seam between the floor and the wall, bookending your pristine walls with fine millwork. We are proud to offer PVC flex molding as an alternative to traditional wooden baseboards. In addition to the wall seams, dress up the room with custom built-in shelving that will stun any house hunter. Our built-ins serve a wide variety of functions in as many rooms as you can think of. If you can design it, we can build it; and your customers will love it. Finally, give your fireplace the finishing touch with any of our sturdy, stylish mantelpieces. All these details breathe warmth into a room and dress up what can otherwise appear to be a blank slate.
Doors, Windows,
And Ornaments
Doors have a thankless role in the house and can often be underappreciated. However, a stately door will win over a reluctant buyer, while a poorly-fitted door will quickly turn them away. Call on our professionals to ensure each door of your house construction is installed properly. We can call attention to a particularly attractive interior door with an elaborate casing that ties in with the rest of the house. Our custom-trimmed windows are sure to impress all your clients, and when you experience our quality window installation process, you'll be even happier that you chose us. We also specialize in window shutters and decorative louvers. At the intersection of fashion and function, shutters and louvers protect from the elements while adding an element of style all their own. You may also consider installing ornate corbels on the house's exterior to tie together your design and really elevate its curb appeal.
Level Up Your Stair
And Rail Systems
Finish carpentry also includes the rail and stair systems throughout the interior and exterior of your house project. Our team is well-versed in the installation of all kinds of stairs. We can build, install, stain, and finish each component of your stair system, from step to rail and every spindle in between, be it wood or iron. The result is a turnkey stair system you will want to replicate at every house project you complete. Our railings are good for interior as well as exterior purposes, and the quality with which we complete our work will guarantee it stands up to all kinds of weather.
Whether your project is for a single-family residence, a multiple-family unit, or a commercial property throughout the state of Florida, Hughes Trim will deliver exceptional quality with the utmost professionalism. Count on our finish carpentry contractors to not only complete your project but upgrade it from plain to pristine.
Do You Have Questions? Here Are Some Of Our Most Frequently Asked
What areas do you service?
As an established finish carpentry service, we have clients all over the state of Florida. If you live in the panhandle from Escambia County to Jefferson County, you come under our North West Florida Division. Our North East Florida Division covers the remaining Northern Florida counties, from Nassau to Marion and Taylor in the west. Those living in Palm Coast and greater Tampa are included in our services, while the Central Florida Division covers the counties in between. Southern builders can check out our South West Florida Division for projects along the coast from Manatee to Monroe County, while those on the east side, including the Florida Keys, will be served by our South East Florida Division. Every corner of the state is covered, and every home project a priority.
Do you work with homeowners?
A common misconception is that we work with homeowners, but this is not the case. We work with homebuilders and subcontractors exclusively. The quality of our work is optimized when we collaborate with the builders and suppliers in direct supervision of the construction process. If a homeowner is interested in our services, they should contact the builder or subcontractor to make a formal inquiry.
What does finish carpentry include?
Our services entail a long list of millwork, molding, stair systems, windows, and doors. We provide custom-built products and professional-grade installation. Piece by piece, from the exterior of your house to its innermost closets, our carpentry puts the finishing touch on your building project.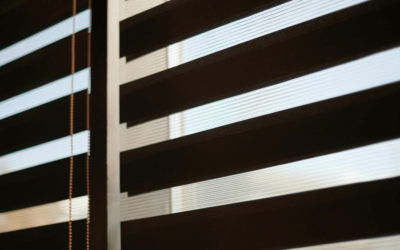 The curb appeal is essential for any homeowner, and that is why you will go for a home with all exterior elements,...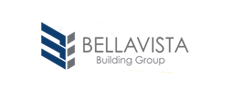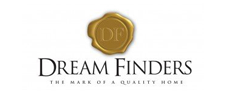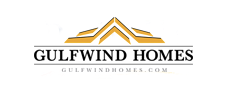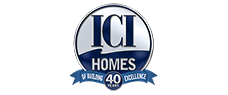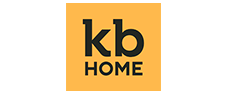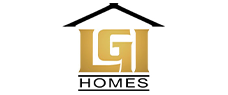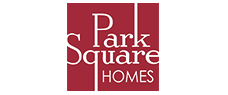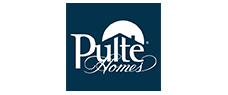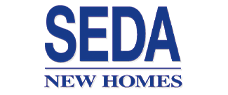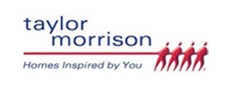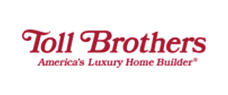 If you're a home builder or subcontractor in the state of Florida, we want to work with you. Allow us to build on your foundation and elevate your project. Once you see the quality of our work, the dependability of our employees, and the high standards we keep in our dealings, you'll never want to work with any other finish carpentry contractors.
Need more convincing? Consider the 65 building projects statewide, which call upon our services for all their finish carpentry needs. Our work is not only renowned; it's prolific. We service over 7,000 homes each year all across the state of Florida. Because our customers are satisfied, they loyally return to us again and again for home and commercial building projects. We have the experience and the reputation to carry out our commitment to quality work.
Want to stay in touch? If you're a home builder or subcontractor, feel free to contact us at 863-288-0096, directly through our email, or the contact form on our website. You can also stay up to date on all our newsworthy projects by liking us on Facebook or following us on LinkedIn. We also have a blog to keep you abreast of our carpentry ventures. Please be aware that we only work with builders, not homeowners. If you are a homeowner and want to include our work in your house project, contact your builder or contractor first.